Antrodia cinnamomea Extract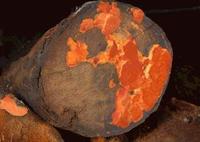 CODE:
YYS-072
NAME
Antrodia cinnamomea Extract
Category:
Standard herbal extract
SIZE:
8%
Product name: Antrodia cinnamomea Extract
Botanical Source: Antrodia cinnamomea
Active Ingredients: Polysaccharides, triterpene
Specification: Polysaccharides 8%
Appearance: Brown powder
Test Method: UV
Brand: Yongyuan Bio.
Antrodia cinnamomea Description: Antrodia cinnamomea, a fungus species, is endemic to Taiwan. It is grown in the Cinnamomum kanehirai with irregular skin in shape and orange-red in color. The wild a.cinnamomea is precious and magic for it contains many complex compositions and physiologically active ingredients. Trough the separation and analysis of modern technology, it contains triterpene, polysaccharides, superoxide dismutase, adenosine, protein, vitamins, trace elements, nucleic acid, lectin, amino acids, sterols, and lignin.
Especially in western medicine, there are many references for modern proof that the activity of triterpene compound is associated with the tumor. Separation and analysis technology confirmed that the main active components of Antrodia cinnamomea are polysaccharides and triterpene which are related to immunity improvement.
Antrodia cinnamomea Extract Application: Pharma. Health food.
Storage: Stored in sealed containers in a cool & dry place. Protect from light, moisture and pest infestation.
Shelf life: 2 years when properly stored.
Packing: 1 KG/Bag, 25 KG/Drum.
We specialized in manufacture and export of herbal extract with high quality and competitive price.
If you have any questions, welcome to contact me by sending email to yysale2@herbalextractcn.com
TEL:+86-29-68535310 FAX:+86-29-88346470
Shaanxi Yongyuan Bio-Tech Co., Ltd. all right reserved.
admin
The information provided by this website has not been evaluated by the Food and Drug Administration. Products contained in this website are not intended to diagnose, treat, cure or prevent any disease, and are, in no way, intended to replace a physician's care or prescribed medication.   
Support by zitian.org