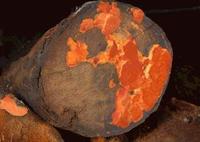 CODE:
YYS-072
NAME
Antrodia camphorata
Category:
Standard herbal extract
SIZE:
8%
Product name:Antrodia camphorate
Specification:Polysaccharides 8.0%
Appearance: Light brown powder
Function:Antrodia cinnamomea (also named niu-chang-chih in Chinese) is a unique fungus in Taiwan. It is very rare and can only be found inside rotten heartwood of camphor trees which grow at the altitude of 450~2000M. Due to its special growing environment, it is impossible to be cultivated; therefore, it becomes very precious and extremely expensive.
Antrodia cinnamomea is well known in Taiwan as a traditional Chinese medicine. For several decades, it has been using in traditional Chinese medicine for the treatment of food and drug intoxication, diarrhea, abdominal pain, hypertension, itchy illness, cancer, etc.
Storage: Store in sealed containers at cool & dry place. Protect from light, moisture and pest infestation
Shelf life: 2 year when properly stored.
Packing: 1KG/Aluminum foil; 25KG/Drum.