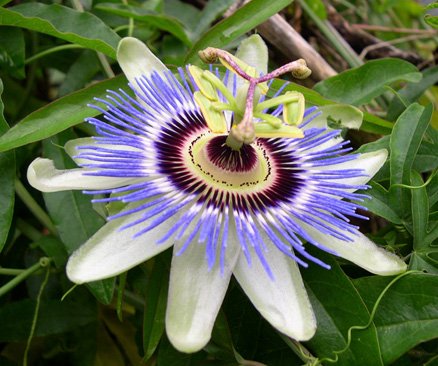 CODE:
YYS-059
NAME
Passion Flower P.E.
Category:
Standard herbal extract
SIZE:
5% Flavones UV
Effect:
Anxiety and insomnia
Passion Flower extract/Passiflorae herba Extract
Plant original: Passiflora incarnata L.
Specifications: 5% Flavones UV
Approximately 2.5 percent appears to be flavonoids such as vitexin, orientin, homo-orientin, saponarin, schaftoside, and a few others as glucosides, together with free flavonoids including apigenin, luteolin, quercetin, and kaempferol.
In Europe, passionflower is required to contain not less than 0.8 percent total flavonoids, calculated as vitexin.

Main Uses:

for mood disorders (depression, anxiety, stress)
for insomnia and sleep disorders
for headaches, migraines and general pain
for stomach problems (colic, nervous stomach, indigestion, etc.)
to relieve menstrual cramps and premenstrual syndrome (PMS)
Properties/Actions Documented by Research:
analgesic (pain-reliever), anti-anxiety, anti-inflammatory, antispasmodic, cough suppressant, aphrodisiac, cough suppressant, central nervous system depressant, diuretic, hypotensive (lowers blood pressure), sedative.
We specialized in manufacture and export of herbal extract with

high quality

and competitive price.
If you have any questions, welcome to contact me by sending email to
yysale2@herbalextractcn.com
TEL:+86-29-68535310 FAX:+86-29-88346470
Shaanxi Yongyuan Bio-Tech Co., Ltd. all right reserved.
admin
The information provided by this website has not been evaluated by the Food and Drug Administration. Products contained in this website are not intended to diagnose, treat, cure or prevent any disease, and are, in no way, intended to replace a physician's care or prescribed medication.   
Support by zitian.org